Previous Month
Next Month
July 2015 Events!

For Specials, please see the In-Store Specials Page.
Saturday, February 7th
10am-6pm

Parfections 4-Year Retail Anniversary Celebration


Parfections is proud to announce their 4 Year Retail
Anniversary on Saturday February 7th and would like to celebrate this by offering some great specials!
From 1-4 pm. we are excited to have Caroline Sisson from
Heavy Seas Brewery onsite offering a Beer Tasting and introducing some of their NEW beers for 2015!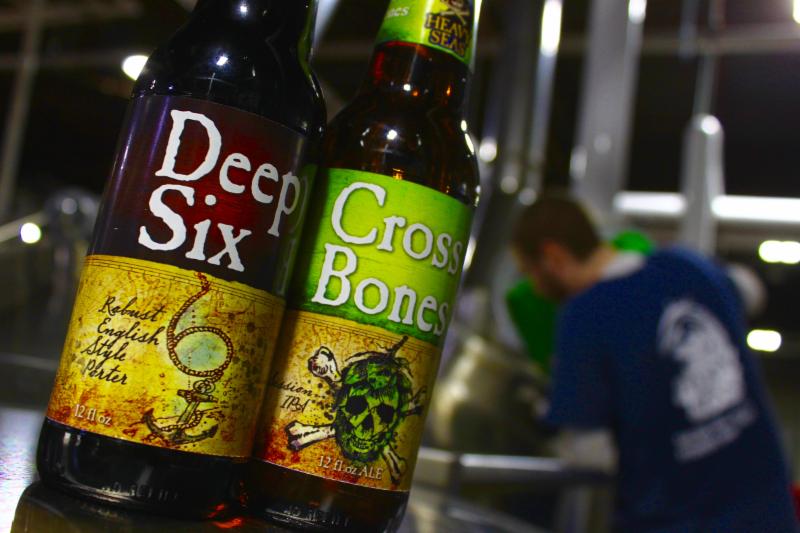 Caroline will be available to walk you through a personal tasting of their beers. In addition to their popular creations She will be providing tastings of their newest additions CrossBones & Deep 6 Porter. Parfections will also have awesome Chocolate pairings to compliment Heavy Seas beers.
_________________________________________
We would like to Thank our Customers for their continued support and would like to invite you all to come and visit us on February the 7th to enjoy:
*Complimentary Chocolate Dipped Strawberries

*Great giveaways and in-store specials!

* Limited Edition Chocolates!
*Heavy Seas Beer Tasting!
*Complimentary Coffee
*Introduction of New flavors just in time for Valentine's Day!
* Our Chocolatier, Kimberley Rigby will be around the shop all day to visit, answer questions and celebrate with you!!
BE SURE TO STOP BY!
___________________________________________
for a gift basket - which will include:
Assortment of Parfections Handmade Chocolates
1 lb. of Fresh Dipped Strawberries
Bottle of Wine
Heavy Seas Beer
Gift Certificate from the Infamous Manor Tavern
Bouquet of Fresh Flowers
Valentine's Day Balloon
(Drawing will take place end of day on Feb. 7th. Winner can schedule to pickup Valentine's Day Week!)
_____________________________________________________________
"Private Chocolate Tasting for 15 People"
1½ hour personally guided Chocolate Tasting at our Cockeysville Shop
If interested in including Wines and/or Beers with the Tasting, these would need to be purchased by the Client separately
Winner may contact our Chocolatier, Kimberley Rigby directly to assist with details. (Drawing will take place end of day on Feb. 7th)
_________________________________________________________
Regular In-Store Hours:
Wed. - Sat. from 10am - 6pm.
Valentine's Week Special Hours:
Monday, February 9th 10am-7pm.
Tuesday, February 10th 10am - 7pm.
Wednesday, February 11th 10am-7pm.
Thursday, February 12th 10am-7pm.
Friday, February 13th 10am-7pm.
Saturday, February 14th (Valentine's Day!) 10am-6pm.
___________________________________________________________________
© 2010-2015 Parfections LLC
Please read our disclaimer