It's bloomin' May already! Can you believe it?
Parfections has been blooming too and lovin' every minute.
You've seen us at more festivals, breweries, wineries, and special events than we've ever done. We love our growing staff and that YOU love our chocolates! I celebration of the Horse Racing Season we will celebrate our home state of Maryland with a special Preakness / Black Eyed Susan truffle as well as our popular Mint Julep Truffle. They are winners and you can order both in advance for your Preakness Platters or for your own personal box!
Stop by the shop to see our new creations.
Don't Forget Mom!
We have a great SPRING WINE TASTING scheduled at our shop on Saturday May 2nd with Cavanagh Family Imports. See below for complete details. Visit our Events tab on our Website for all the great May venues.
Enjoy the outdoors this month and visit us often all around the Maryland region as well as some parts or VA / PA / DC / DE & NJ!
Thank you for helping us grow!
________________________________________________________
May Specials
Looking for the perfect Mother's Day Gift?
Parfections has some great Chocolate Gift Ideas for the
month of May to include some New editions that Mom will Love:
6-pc Truffle Assortment
Chocolate Mousse
Honeycomb
Caramel Fleur de Sel
Lavender Blueberry

Early Riser Bark
Combo Box of Chocolates to Include

:
8-Assorted Truffles
Limited Edition Spring Flavors
Our NEW 'Early Riser' Bark
(Dark Chocolate blended with Earl Grey Black Tea, Pear Crème Tea &Pear Oil)

_______________________________________________________
Additional Gift Ideas for Mother's Day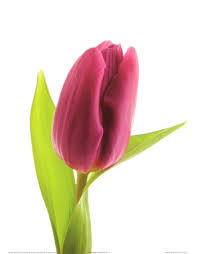 Chocolate Covered Brandied Cordial Cherries
Assorted Varieties of Chocolate Barks
Assorted Chocolate Dipped Fruits
Cherry Pistachio Bark
__________________________________________________________
Fresh Dipped Strawberries!
Beautifully packaged and tied with a Bow
Available in 1/2 lb. & 1 lb. Packages.
(

Orders must be placed 24-hours in advance

)
__________________________________________________
In Celebration of the upcoming Horse Racing Season
We are bringing back:
Black Eyed Susan Truffle
Blend of Milk & Dark Chocolate combined with Pineapple, Orange Juice, Lime, Vodka, & Rum
Mint Julep Truffle
Dark Chocolate combined with Bourbon & Fresh Mint

__________________________________________________________________________________